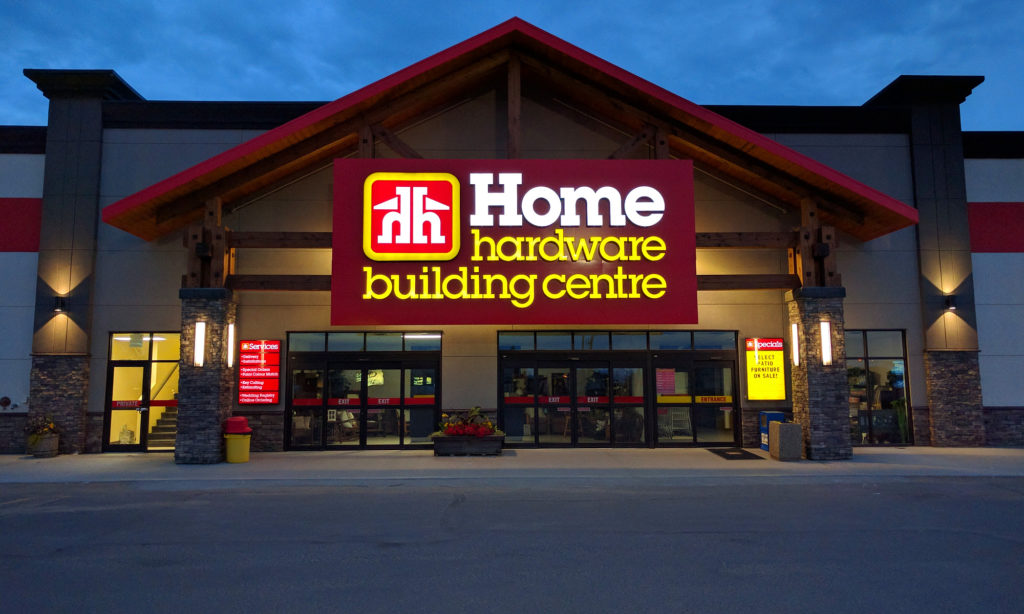 Home Hardware
Owl Time Clock helps Home Hardware Stay Efficient and Competitive
Despite a well-known corporate brand, Home Hardware is still a 100% dealer owned company. Since 1964, Home Hardware has been dedicated exclusively to helping the independent retailer stay independent and to thrive.
Home Building Centre – Prince Albert is like many other Home Hardware stores across the country: it employs dedicated and knowledgeable staff that are ready and eager to help other homeowners tackle any project around the house.
As co-owners, Wayne Simpson and Eugene Wawryk quickly learned that to stay competitive against bigger national chains they needed to find ways to do more and spend less. In a retail business that meant looking at their operations and finding processes that could use some attention.
When Simpson received an email from Owl Time Clock about a campaign they were holding for time and attendance solutions, his interest was piqued. He contacted Owl Time Clock and set up a demo of their Clock in the Box™ solution. Clock in the Box™ is an all-in-one time and attendance solution designed specifically for small and medium businesses that are looking to streamline their payroll, spend less time collecting data, reduce the number of inaccuracies and understand their staffing options better.
Diane Metcalf, Sales Manager for Owl Time Clock, quickly saw a fit for Home Building Centre and Clock in the Box™. "The system is easy to implement, easy to use by employees, and easy to use for management," says Metcalf, "it has the power of more complex workforce management solutions at a fraction of the price."