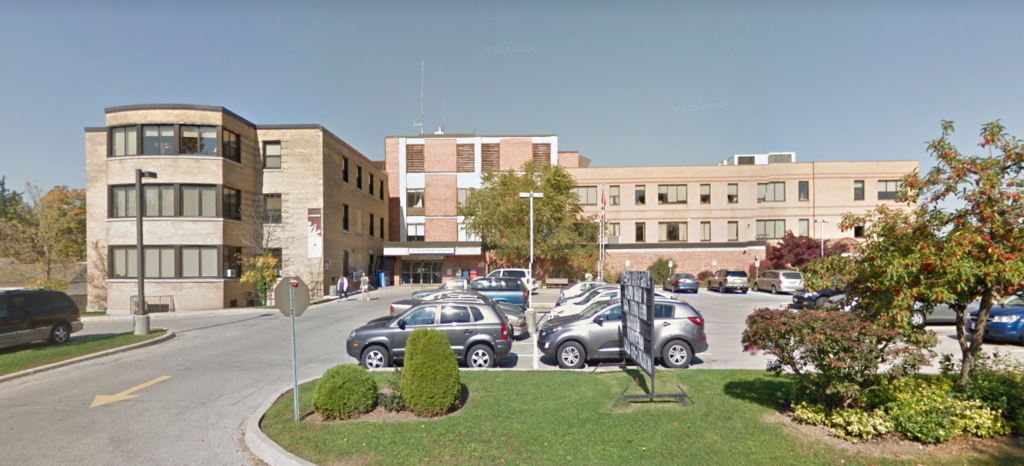 Alexandra Hospital Ingersoll, Ontario
Industry: Healthcare
Owl Time Clock Helps Provide Accurate Time and Peace of Mind
A full-service care medical facility located in Ingersoll, Ontario, Alexandra Hospitals' mission is to be a regional health hub providing excellent patient care and access to integrated, specialized care.
With their values in mind, the Alexandra Hospital Department started examining other aspects of the hospital that were critical to delivering the level of care that they wanted to provide to its patients, their families and the community which included a mandate for accurate timekeeping in processes–including patient care, medical record entries, medication disbursement and accreditation. Precise time is also vital in managing efficient patient throughput, standardized shift changes, interdepartmental activities, meetings and staff schedules. The hospital had been using individual battery-operated clocks that had to be manually adjusted for Daylight Savings and often corrected throughout the year because they would eventually lose time resulting in each clock displaying a different time. These clocks had to be fixed one at a time by the maintenance department which was costly and potentially risked the care of patients. The IT Department came to the prognosis that when it comes to official timekeeping, they could not count on every clock to display the same precise time and they needed to implement a synchronized wall clock system.
The IT Maintenance Engineer Roger Charby reached out to Owl Time Clock amongst other vendors. He researched and reviewed several other suppliers and decided upon Owl Time Clock to supply LED Power Over Ethernet (PoE) clocks to the hospital. Another critical factor in the selection of their supplier was the important role of service. The other vendors could only supply depot service, but Owl Time Clock could provide installation, support and on-going onsite service which was critical to the hospital environment.
Owl Time Clock installed over 65 plus PoE LED and Analog synchronized wall clocks to Alexandra Hospital. Each clock connects to Cat 5 wiring installed throughout the hospital and each clock has an individual IP address enabling the synchronization software to control the clock and ensure accurate time from the server. IT is also able to control each clock individually by the IP address. Alexandra also purchased a Code Blue Controller Countdown Timer and Code Blue Clock for their Emergency Room which enables them to record precise timing for life threatening situations. The other PoE clocks are throughout Alexandra's facility and provide the hospital with accurate time keeping necessary to the level of care that they deliver while also giving patients and families peace of mind that all of the clocks display the current time.
PoE Synchronized wall clocks from Owl display the same exact time across an entire healthcare facility, from the ER, to the OR, and every patient room, workstation and department in between. Synchronized Clock Systems reference an official, traceable time source, eliminating time discrepancies, and help comply with various timekeeping regulations.