When Seconds Count: Optimize Emergency Room Throughput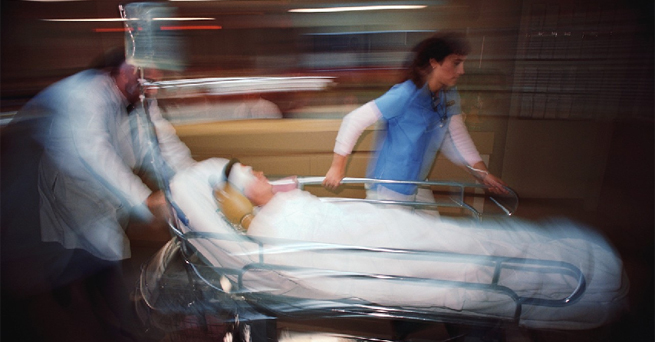 By providing wall clock systems for hospitals, Owl Time Clock helps Emergency Departments improve their patient throughput and data accuracy to deliver better service to all patients.
Emergency Department overcrowding occurs when the demand for emergency services exceeds the ability of a facility to provide quality care within appropriate time frames. Despite relatively stable patient volumes, Emergency Department overcrowding in Canada has been escalating resulting in patient suffering, prolonged wait times, deteriorating levels of service, and adverse patient outcomes. In an unfortunate tragedy at a Manitoba hospital, a man waited 34 hours in the ER and sadly died before being treated. Perhaps, if consistent times had been reviewed and throughput processes implemented, such an instance could have been circumvented through the use of wall clock systems for hospitals.
Through the installation of synchronized wall clock systems for hospitals, Emergency Departments are able to better monitor and respond to patient wait times. This helps to ensure that all hospital staff and locations within the Emergency Department are accurately aligned.
The Canadian Association of Emergency Physicians position statement on Emergency Departments (ED) overcrowding states that:
"Reliable, complete and accurate data, such as ED process time and ED length of stay must also be collected in every ED so that progress can be measured and evaluated."
Establishing improved protocols starts with an accurate time source for all Emergency Department staff. Owl Time Clock is proud to be partnering with facilities to provide precise, synchronized time at all locations throughout an Emergency Department. Our goal is to not only provide immediate solutions for overcrowded Emergency Departments, but to also ensure the proper learning through process measurement and evaluation.